If you are the proud parent of a beautiful baby boy or girl, you will have a lot of work to get done when it comes to celebrating their special days. Whatever the occasion you will want to make this the best possible celebration and give your little one loads of great memories to carry forward. Besides, when organizing anything for a child, it is important to ensure that all the children present have a great time and are well looked after and safe. Here are some easy tips to make the next celebration for your child go well and smooth.
Consider the age and gender of your child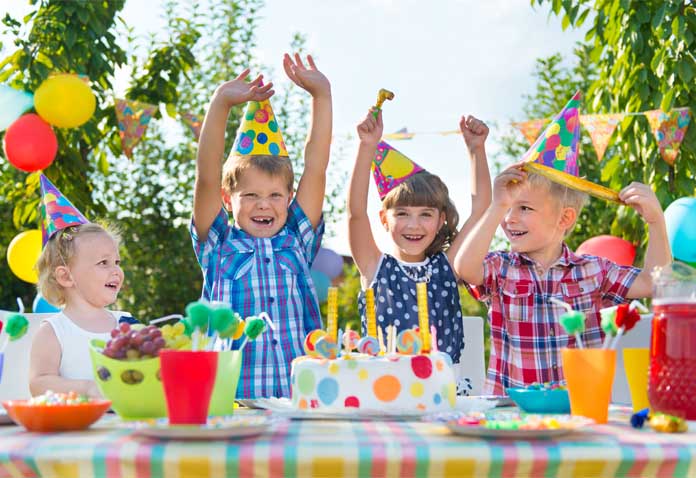 One of the most important things to consider for organizing kids parties is the age and gender of your child. Their preferences and the context in which you should organize the celebration will have to be synonymous with their age and gender. You cannot, for example have a doll cake for your eleven year old son (unless they actually have fun with it and don't mind the spunk). You also might want to consider before planning an extravagant poolside bash for you six year old daughter. Think about what they would want to actually do and plan the entire celebration around their age and preferences.
Consider a theme
Even before you book party venues, consider a theme. This will make the event planning vastly easier because you then have a very clear idea of what you want to do and how you want to go about it. Deciding on a theme will let you choose the right location, colour schemes, dress code and even the food and beverages. For example, if you want to have a mermaid themed bash, choose a water park or private pool area with plenty of aquamarine, turquoise and green shades in the colour scheme. The cake can also be done in an underwater or ocean theme and the food and drinks can have some sort of blue or green aspect in them. Dress codes for the children can be fun mermaid and mermen outfits.
Get your child's input
Yes, maybe you want to give them a surprise. But, is it not worth asking your child for their opinion as well? After all the celebration is for them right? The preferences of children are known to change very abruptly and they go through phases. A boy who is in love with the tiny soldier toys today will hate them and get obsessed with minions or legos tomorrow. Make sure that you are well aware of your child's preferences and involve them in the planning process, or get their input from time to time as needed.