Are you a new parent and are wondering how you should carry your newborn while shopping or just wandering around well the best is to invest in a good pram.
Prams for toddlers are small seat that allow a child to be carried safely and protect from sunlight. Choosing a pram for the first child could be not just overwhelming but also a worry. The prams are popular because it is a carriage for your baby with high wheels, a bed to lie in and has a half cover so that your baby can be protected from exposing to the sun.
Prams are available in varied colors, styles and also allow parents to adjust the bed so that their kid can lie down or be seated. What's more, prams could be adjusted according to the baby's needs. Prams are usually high carriages with back and front wheels and can carry a child up to 27 kg in weight.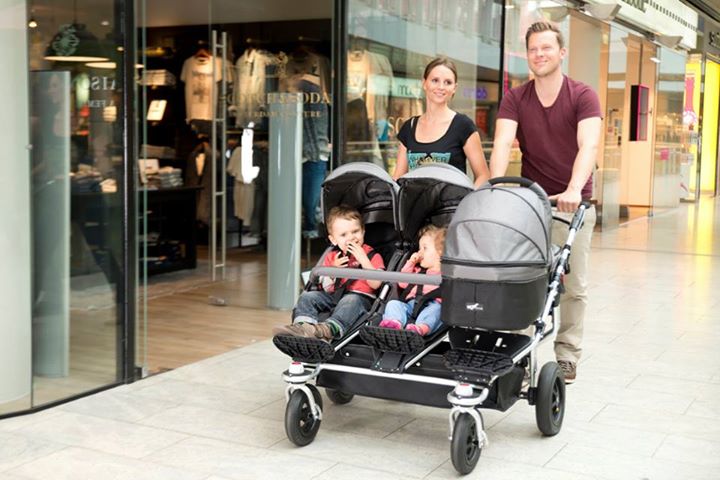 There can be prams for single child as well as twins or simply two children. Such prams are called double strollers and these can be used for jogging while pushing two children. They can be twins or two children of children of different ages.
In such prams a small seat is attached to a single pram. The attached seat is called toddler seat which allows carrying the older child. Toddler seat is attached to the front of the pram with a hood.
It is beneficial for those parents who either are blessed with twins or have two small kids. Also such prams are economical as it saves the money in investing two prams. You just need to buy a good pram and then turn it into a double by buying an attachment.
It is important to buy a good quality pram as there is a chance of it tipping specially in toddler seat pram as extra load is added on the front wheel.Consider the weight of the kids and match it with the weight of the toddler seat.
If you don't wish to attach a toddler seat then you have the option of a side by side pram. These prams will allow both your children to seat properly and have easy access. These are mostly advised to the parents of twins because of the features.
Choosing a stroller can be a tricky task as you have multiple questions in your mind. While choosing stroller think about the roads, the height difference between you and your spouse and most importantly if the pram has a hood or canopy to protect your kid from overexposure to sun.
If the roads in your locality are bumpy or twisty then try the stroller with good suspension and sturdy wheels. If you stand taller than your wife than strolling the pram would be difficult for you or vice versa as the distance of the handle bar would be different for both of you. Make sure that you are comfortable with the height of the handle bar of the pram. There are adjustable handles available so try them. The next big question is the canopy of the pram as not every stroller comes with a hood. Check out the pram with a canopy in order to get sun out of your bay's eyes.