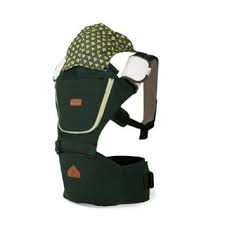 Taking care of a new born baby is a difficult job. Since you are responsible for an extremely fragile human being, you need to make sure that you follow the right steps. Of course, this does not mean that you should trouble yourself since your health is at a fragile state too. Childbirth can make you a bit weak and therefore, you need to be worried about your own health as well. Thankfully, various products have beenintroduced to make motherhood less daunting. One such innovation is the hip seat, which has proven to be more than useful for new mothers. Here are some benefits of using this product.
It is Portable
If you are using a baby stroller, it canbe quite hard for you to move it around. If you do not have your own vehicle, this could be a serious issue. Even if you have your own vehicle, you need to make sure that the stroller is a foldable one. On the other hand, a hip seat can fit into any space. You can carry it in your hand or put it in the car's boot. Moreover, since it is lightweight, you will have no problem carrying it around.
It is Cost-Effective
When compared to most alternativesin the market, a hip seat is one of the most affordable options that you can take into consideration. Unlike a stroller, there is no need for you to spend too much money. Using the products of a reliable brand such as I-angel can be highly beneficial since they are not only cheap, but they last longer too. Even if you are customizing the hip seat, you will only have to pay a few bucks more.
It is Healthy
Unlike most products, these hip seats are ergonomically designed. They are specifically created to put less strain your body. You will not fail any back or spinal pain even if you carry your baby around for long hours. This creational enables you to take care of your baby without deteriorating your fragile health condition. So, when you go shopping to purchase an Alzipmat, make sure to buy a hip seat too.
It is Flexible
This product can be used by both the mother and the father. It is designed to fit anyone who wears it. So, if you feel tired or unwell, you can simply give the baby over to your spouse. Moreover, this seat can be used when you are working, cooking, shopping, etc. Its ability to be useful in more than one occasion makes it a truly beneficial product.
So, if you are new to motherhood, investing in such a product would not be a bad idea at all. Hip seats are not only convenient, but they also make the baby feel comfortable.